Details on TeraCLOUD's rebranding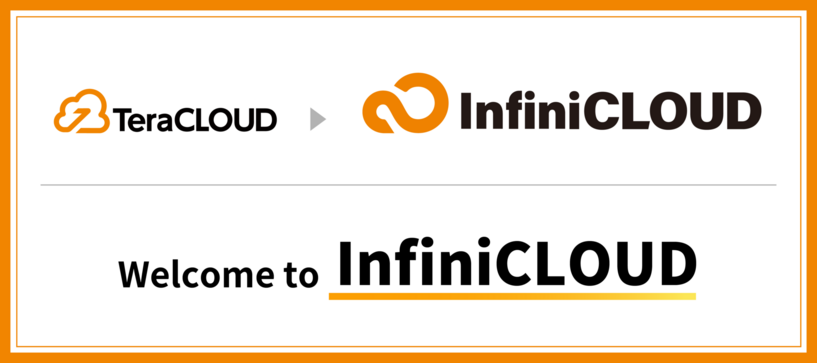 On April 3, 2023, TeraCloud Co., Ltd. (CEO Yasushi Taki) renamed the company to InfiniCloud Co. Ltd. We will continue to provide solid system infrastructure for enterprise customers and reasonable cloud storage for consumer customers, and strive to improve corporate value.
InfiniCloud will continue to try to fulfill and exceed everyone's expectations in order to become the most well-known and popular cloud service option in Japan.
In addition, our domestic cloud storage service TeraCLOUD that has been provided since 2014 will be rebranded to InfiniCLOUD.
New Service Name
Japanese notation:InfiniCLOUD
English notation:InfiniCLOUD
Date of Change
April 3, 2023
Company Name Change Announcement
As a result of our corporate rebranding, our service will be rebranded to fit the new corporation name's identity.
For more details on the purpose behind our company's name change, please refer to this announcement post.
About the Logo
Service Site
April 3, 2023
InfiniCloud Co. Ltd.