Message to new recruits
New creations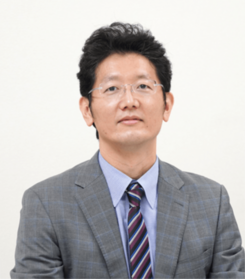 InfiniCloud Co. Ltd. was founded in 2001 when broadband was still a foreign concept to many. (The company has formerly been known as Just Player Co., Ltd. and TeraCloud Co., Ltd. before being rebranded to InfiniCloud Co. Ltd.)
In an effort to take full advantage of what the Internet has to offer, we have built servers and storage, built software, and connected networks. It has changed into a supporting infrastructure and is now referred to as the cloud.
The founding principle of the company was "Create what we don't have," but it has since changed to "Use what we have." It is simpler to spread our message by using "things that are" in business than it is to create "things that are not."
"Creating what you don't have" vs. "Using what you have"
Although the results of these two phrases frequently overlap, they call for different mindsets to produce the desired effects.
The saying "Using what you have" implies that you will make do with what you have, even if it isn't ideal, in order to achieve your goals. Even if it deviates slightly from what was initially needed, it is best to use it. However, depending on the purpose for which the software was created, different optimization strategies are used.
Whether it be a cloud or another invention, there are many in the field of computing that fit this description. Even after you think you have successfully put together all of the details, a little more in-depth research can vastly improve effectiveness.
But when "Creating what you don't have" is involved, it's expected that you'll build something that meets your needs and specifications. Additionally, you constantly have the impression that you are creating something entirely new.
However, there are still more specifics and unresolved issues. What kind of environment does this fit into? With what does it not mix well? What adjustments should we make if the environment shifts?
What's left after all of this are human resources who understand the structure and mechanism better.
Building a cloud together
As a result, we are looking for individuals with the vision to transform the present possibilities into something better and more expansive.
We are a company that creates the cloud, not a company that merely uses it.
We want to build a widely accepted Japanese-based cloud. We would like to meet colleagues and develop relationships with those who maintain the attitude that "we can do it," even in this day and age where many engineers and specialists have given up or lost motivation.
Representative Director of InfiniCloud Co. Ltd.
Yasushi Taki